Hi All,
I've had lots of fun building custom maps over the years and thought I would finally package them up and release them to the community. Hope you try them out! Feel free to challenge me to any of them. =)
Download the full map pack here:
https://www.dropbox.com/sh/3ucr4tnxuol9 ... hizfa?dl=1
There are three categories of maps:
Competitive: These maps are fairly standard with close quarters and many attack vectors.
Team Builder: These maps allow you to custom build your team each time you play. Whenever you move your Unit #1 out, your Unit #2 dies (same for 3&4, 5&6, 7&8). This means that you won't know what type of opponent you are facing each play-through.
Just for Fun: These maps all feature crazy things I just wanted to try.
Competitive
Competitive: Flowbie
A sort-of remake of Lyx's "Flow" as the download link no longer worked -- but I really liked the concept...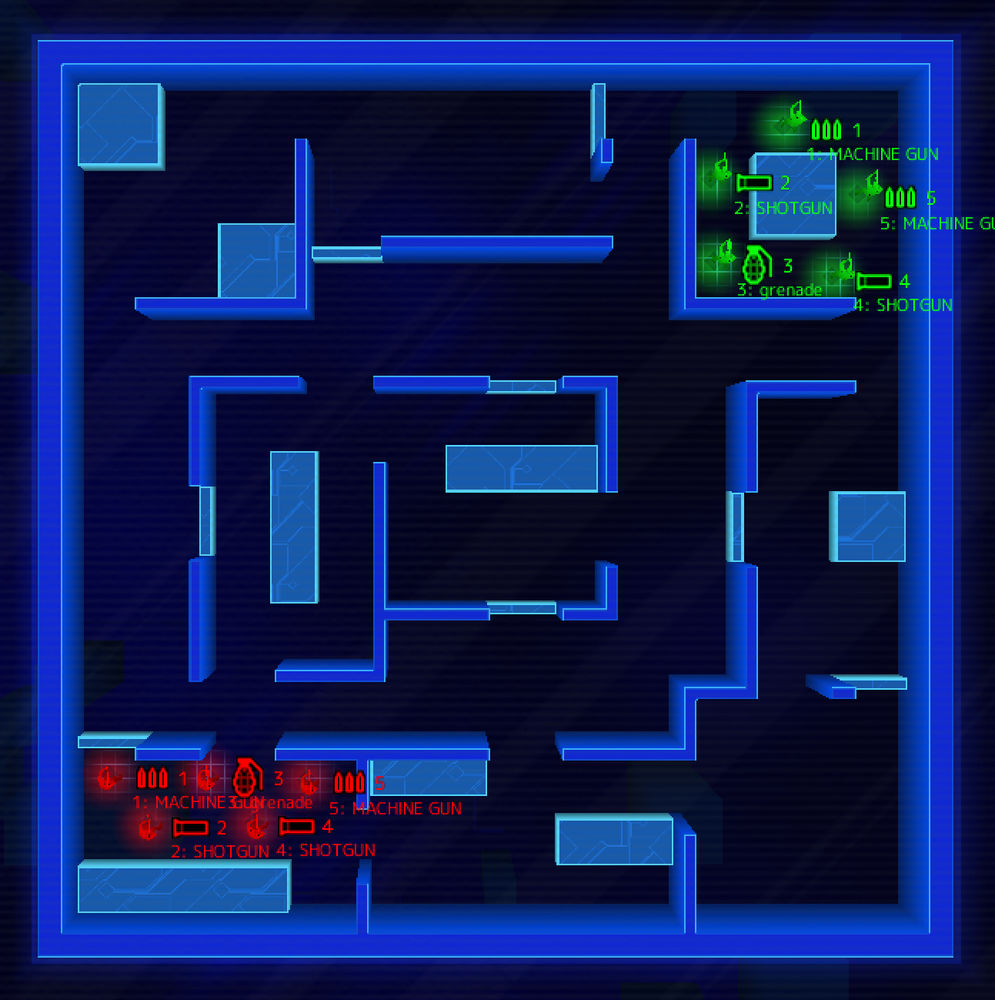 Competitive: Lockdown
Three primary conflict routes with lots of corners and narrow passages...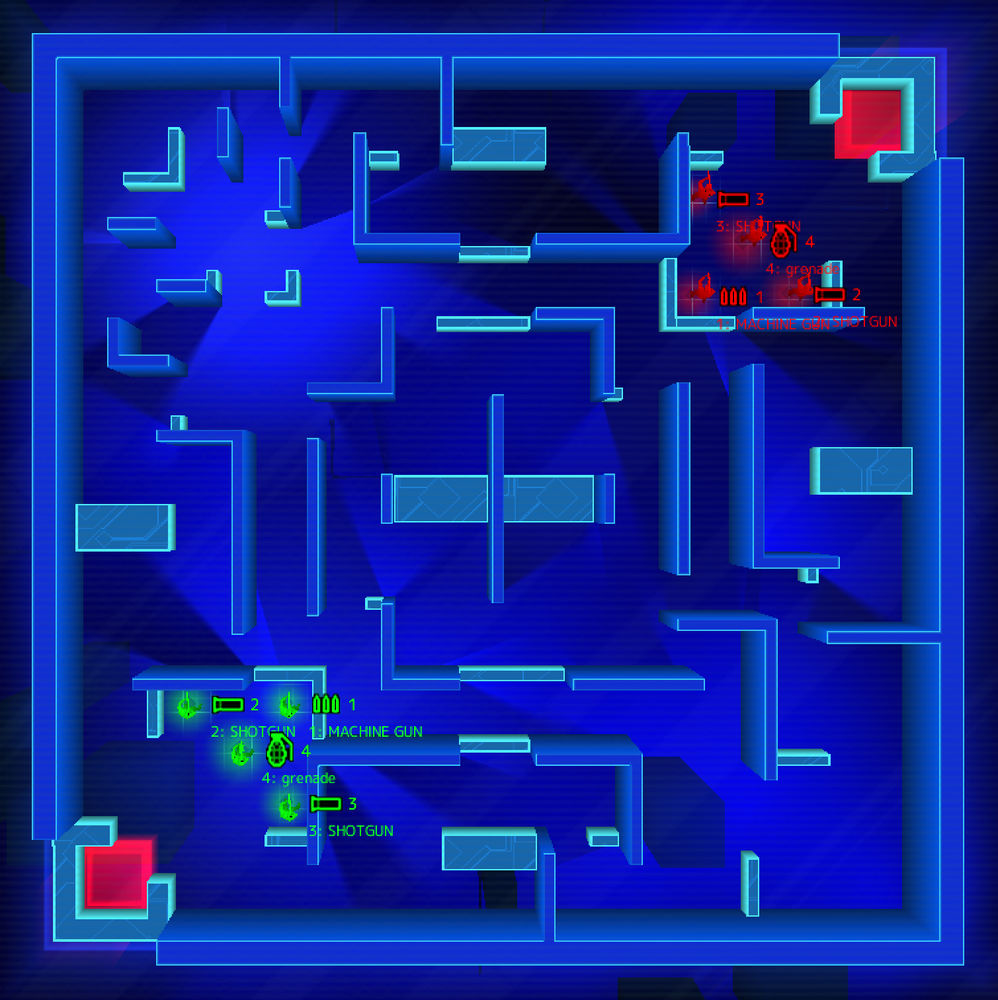 Competitive: Confrontation
Poke a hole and get busy...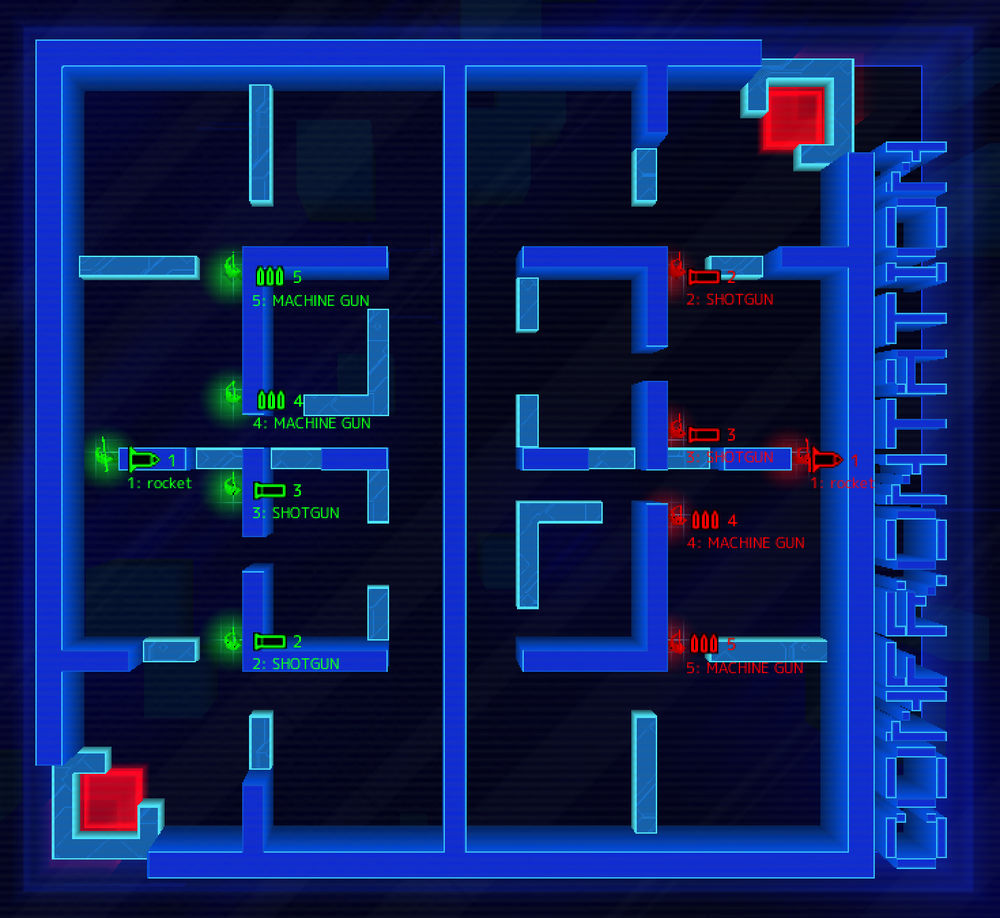 Competitive: Checkmate
Maximizing the unpredictability...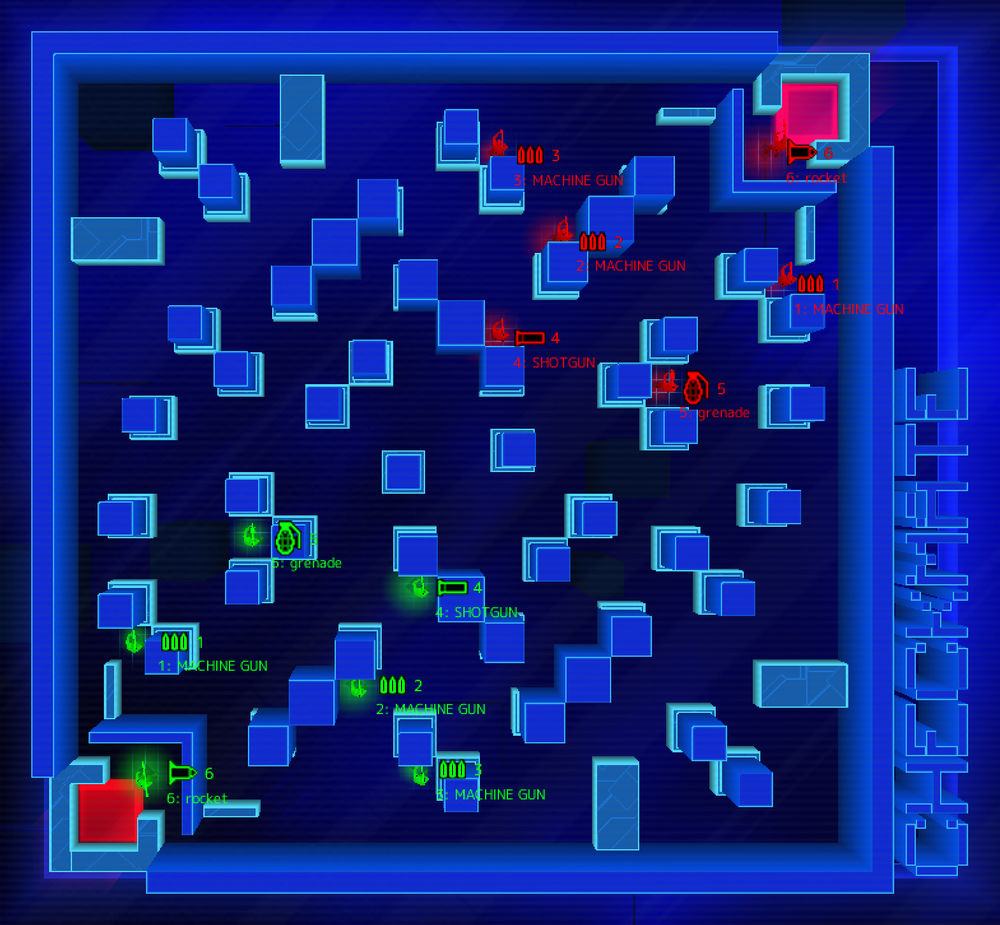 Competitive: Pegasys
This map contains a few detonation spots to change the landscape. The first two are beside the home bases (which detonate the north-west and south-east zones). The central detonators remove the inside walls enabling base-to-base combat.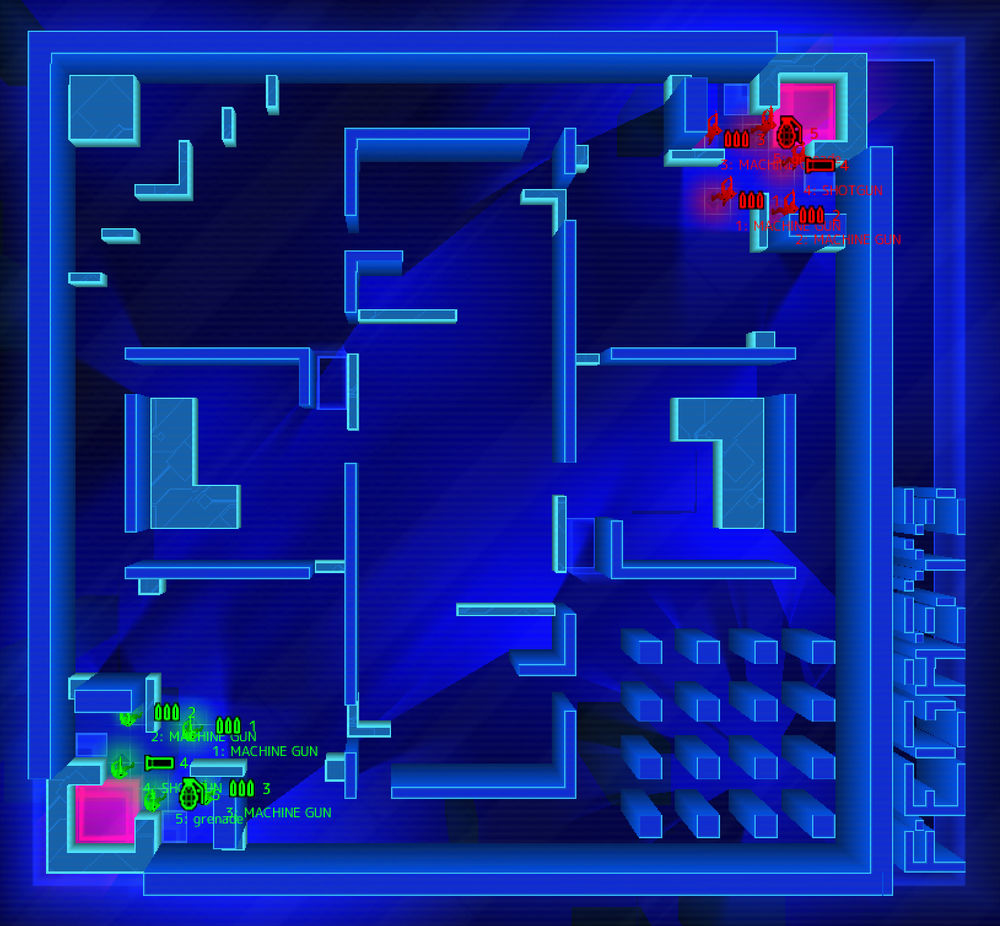 Team Builder
Team Builder: Outreach
Dynamic units, multiple paths, and half-wall wrappings. Probably my favourite map.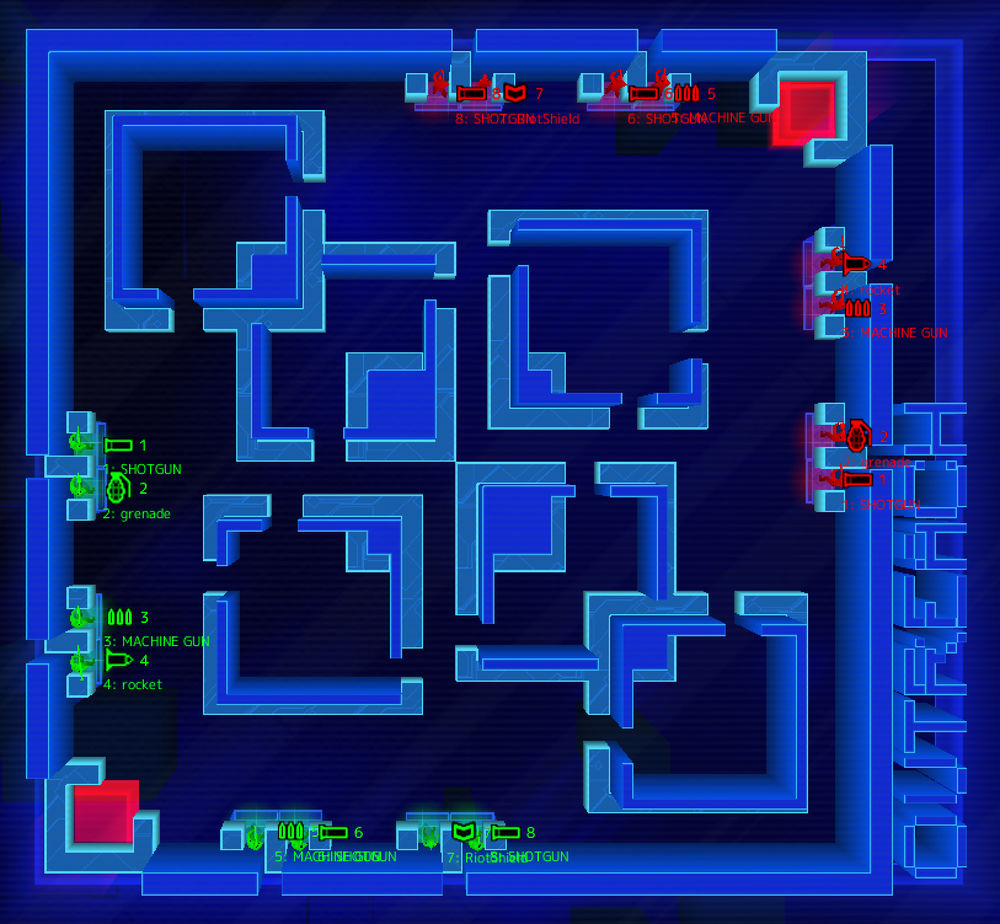 Team Builder: Strain
Extremely tense combat as each entry path contains limited cover...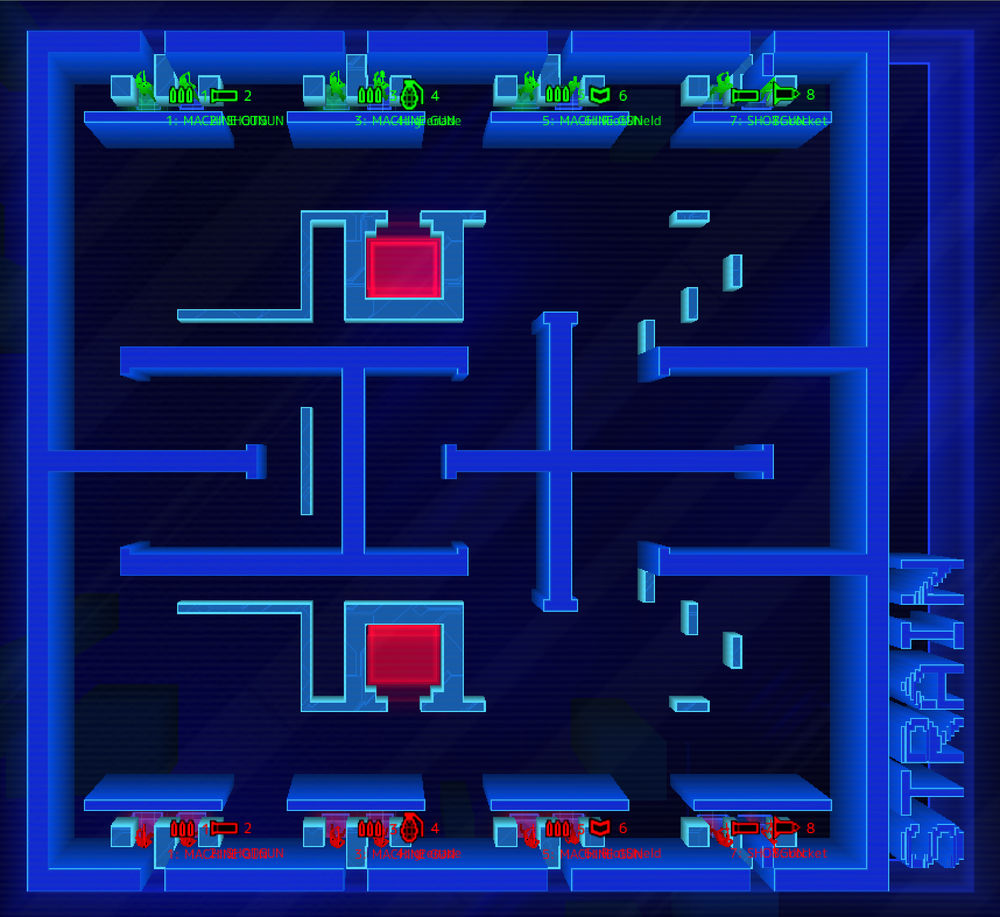 Team Builder: Convection
Shotgun paradise with rewarding machine gun sight-lines...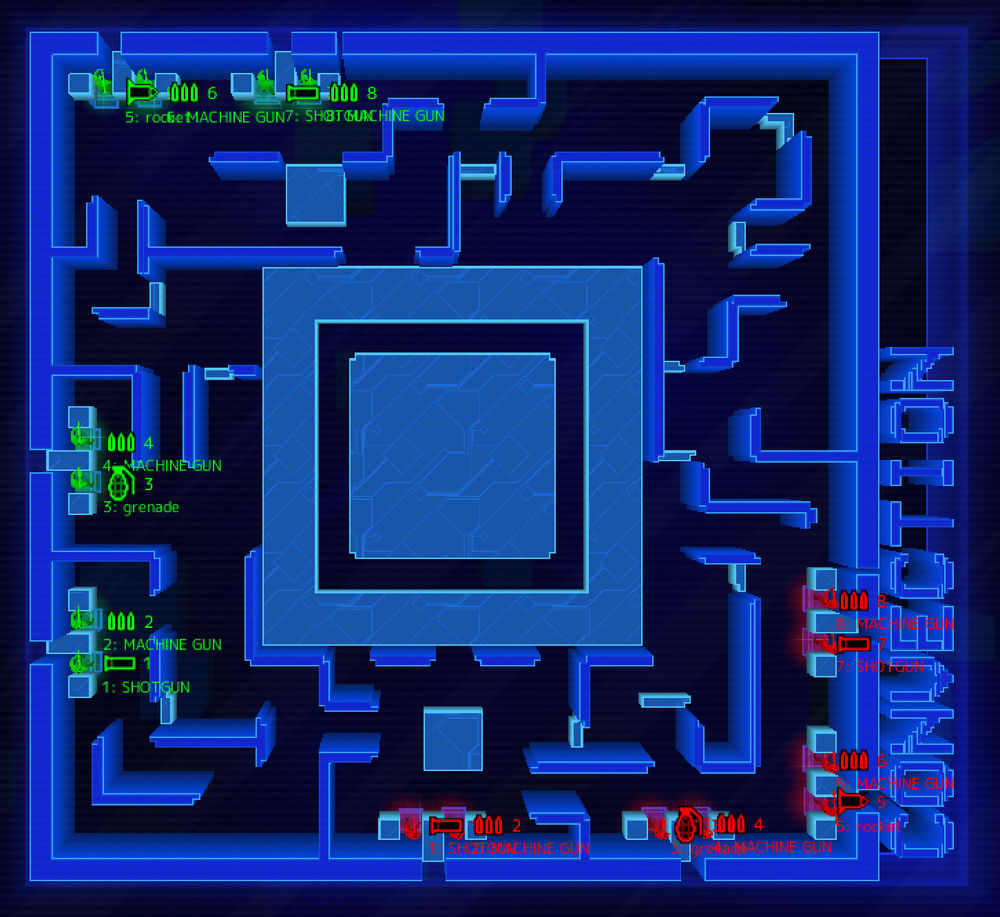 Team Builder: Double Crossed
I wanted to try a map that forced an initial confrontation on the way to victory...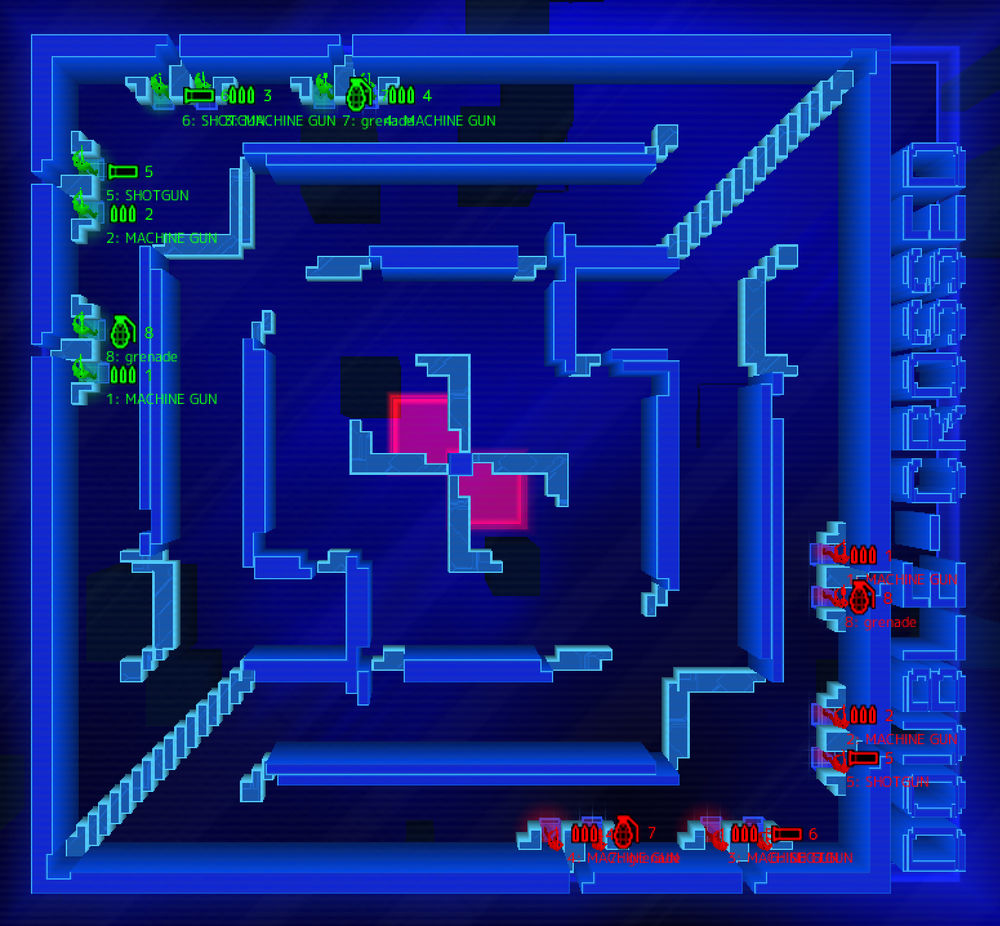 Team Builder: Impact
Do you brave the guantlet? or chew through the walls?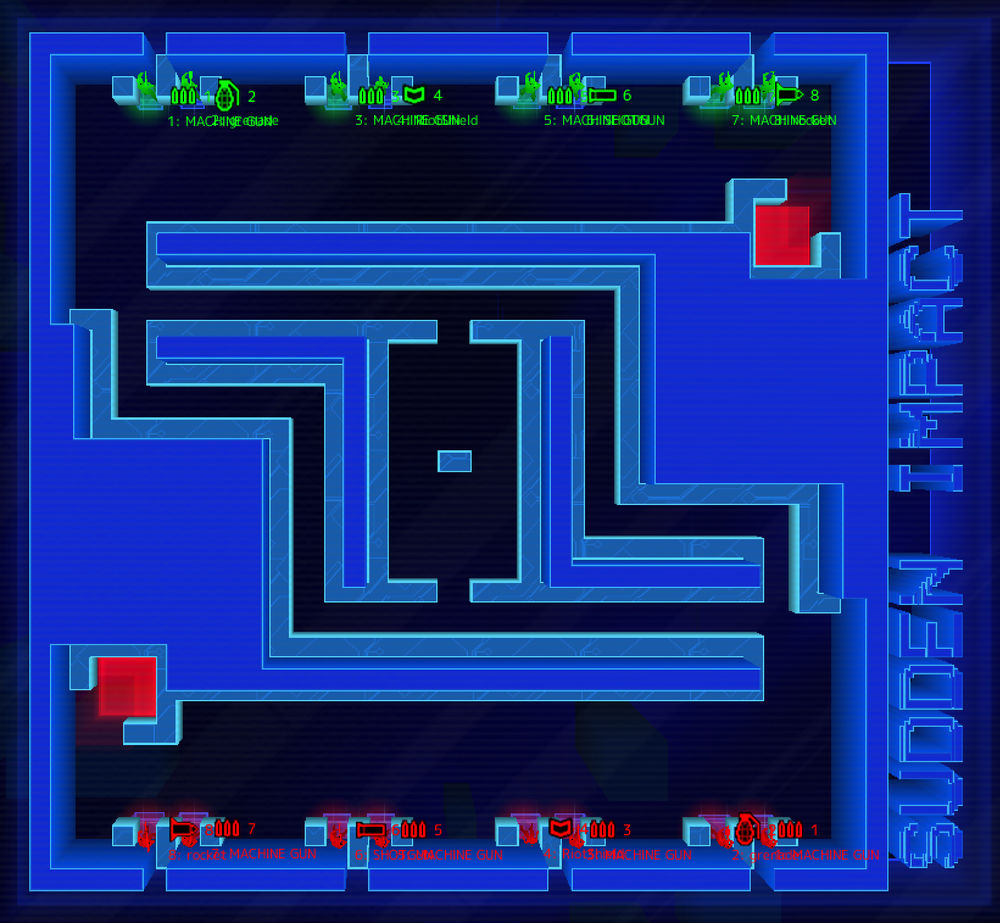 Just for Fun
Just for Fun: Tic Tac Toe
Now there is a game within the game...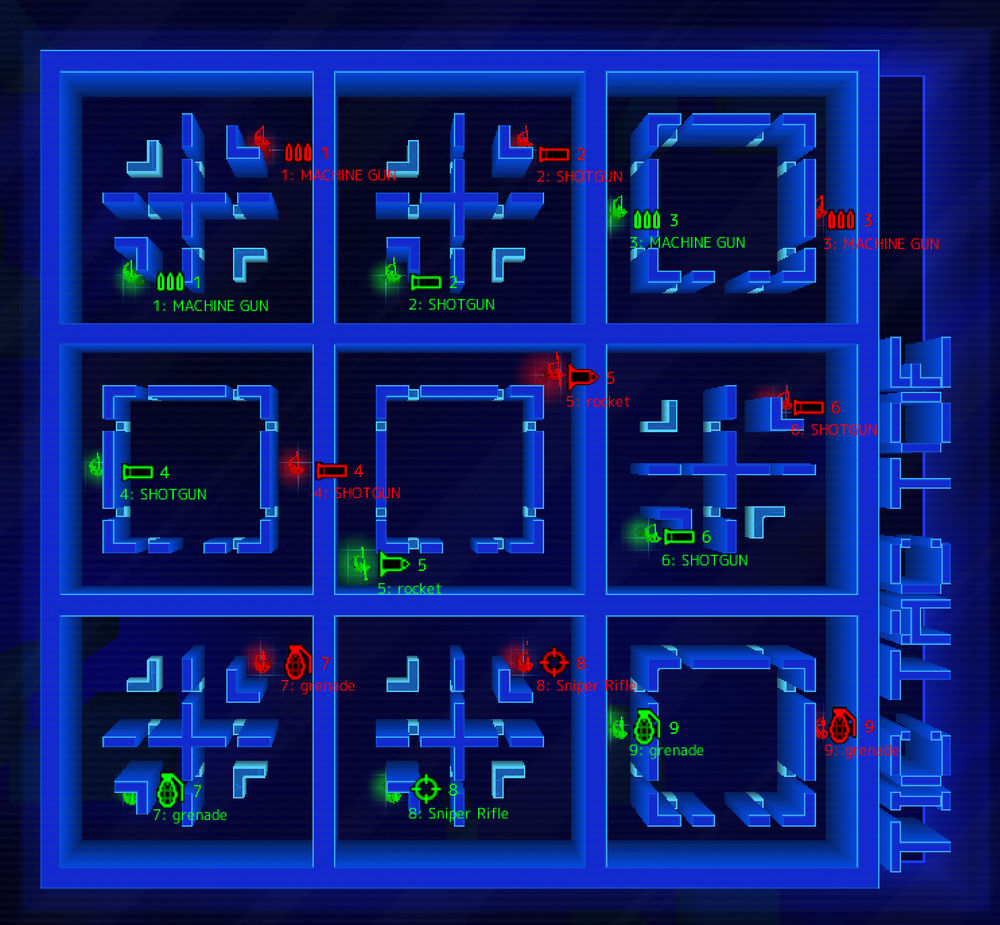 Just for Fun: Detonator
Every half-wall spawns a small explosion that removes the full-wall in front of it. Also features fixed sniper-turrets...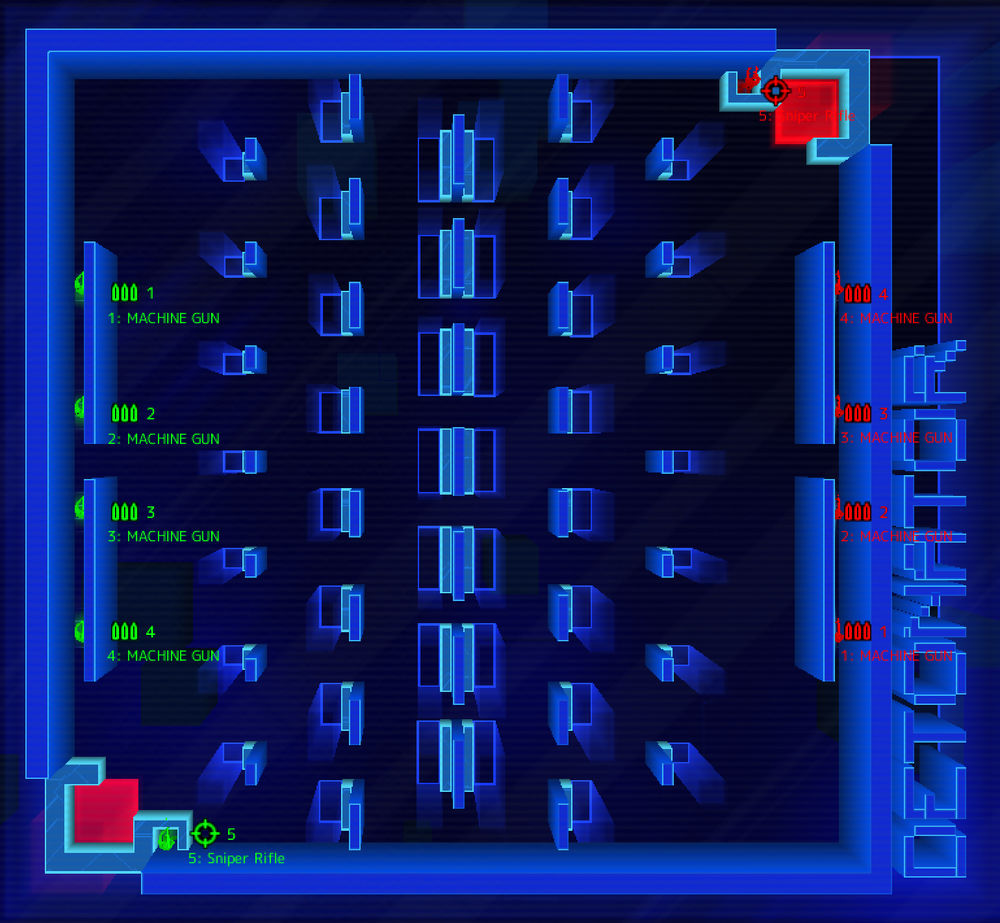 Just for Fun: Block Party
Just a slaughter fest...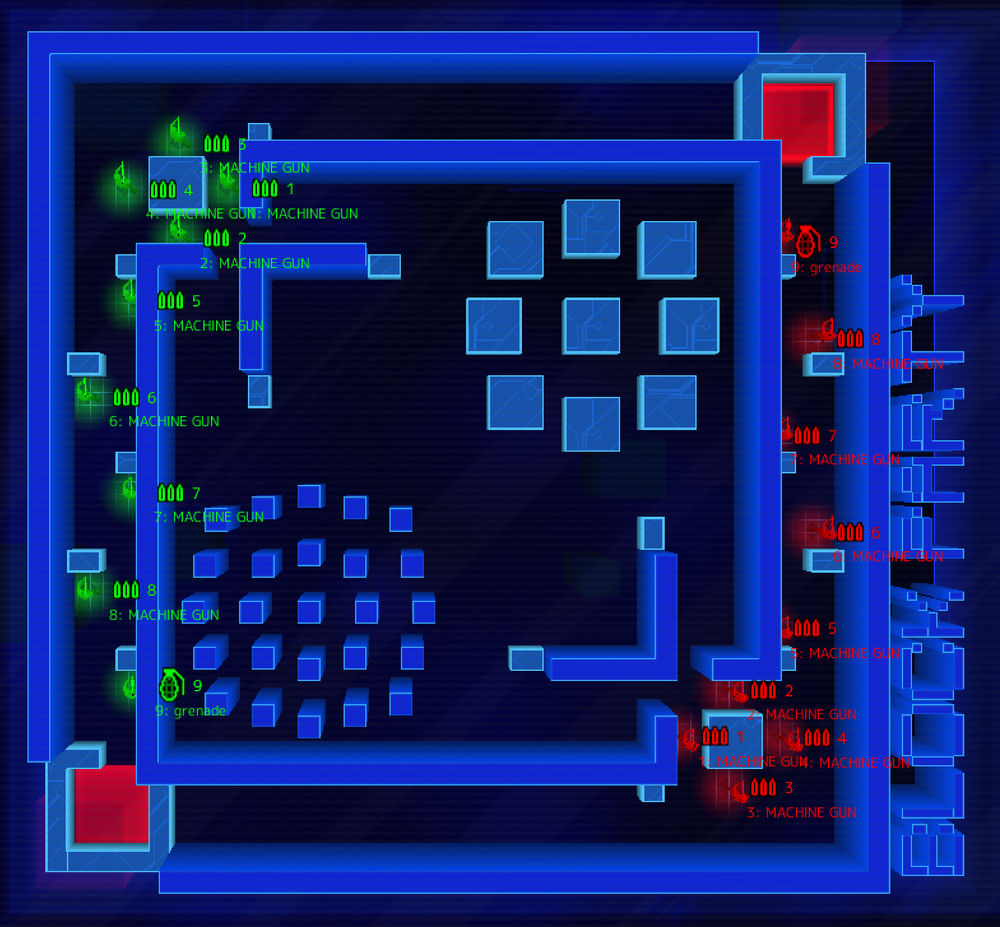 Just for Fun: Breach
Build your own map walls in real time... (10-15 rounds recommended)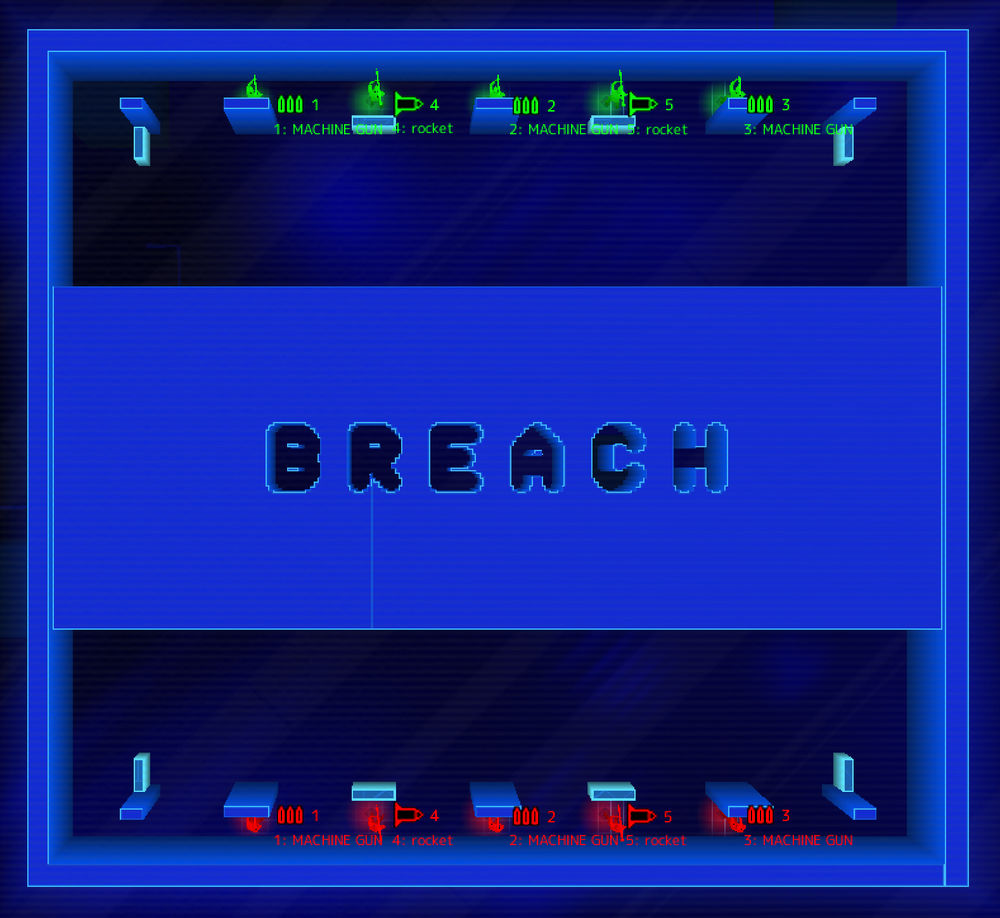 Just for Fun: Decisions
Which way do you run? Which way do you think they will run? This map always makes me laugh...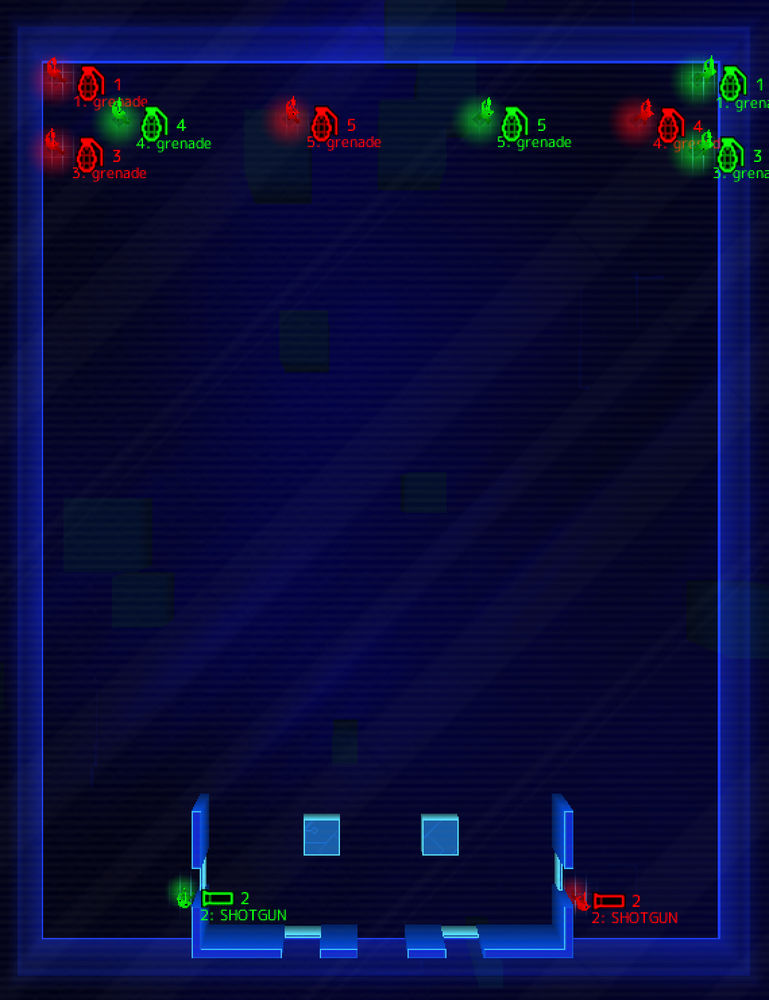 Just for Fun: Plinko
This is a very tough map to play; more fun to look at then to try to win.